M.S. Coombes Ltd are specialists in Engine Reconditioning, Driveshaft Manufacture / repair, and general Precision Engineering.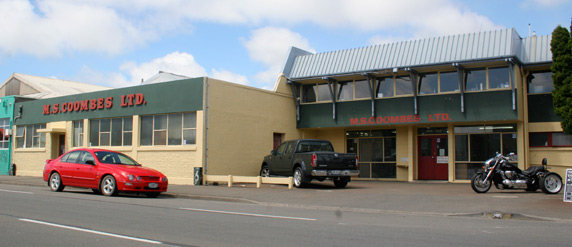 Over the last 63 years we have established a reputation as one of New Zealand's best Precision Engineers and Engine Reconditioners. We specialise in whitemetal bearings, cylindrical grinding, repair and manufacture and supply of Driveshaft UJ's, Centre Bearings, driveshaft tubing, dynamic balancing of fans, engines and more.

Screw Compressors are a large part of our business. Whitemetal bearings welding and machining the tips on rotors. Marine work, specialising in the overhaul of large marine cylinder heads .

We recondition heavy duty diesel engines, Vintage and Classic engines with whitemetal bearings, repair broken parts and specialist welding, and the supply of new pistons and Penrite Quality Oil products.

We do specialist work on De Havilland aircraft engines from the Gypsy moth and Gypsy Queen series.

We also have a wide range of engineering equipment, including metal spraying. Contact us to talk about what we can do for you.

---

Suzuki M109R Motorcycle Trike

A Custom Sports Trike based on the Suzuki Boulevard MSC109R, manufactured by M.S Coombes.